Debbie Waterman, Phd.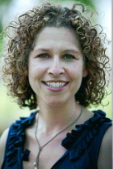 Welcome to my practice. I am an optimistic, active and solution focused counseling psychologist and coach. In my work, I strive to help people solve problems and achieve their life goals. Together we explore your values, interests, strengths and potential blockages to discover how to bring your dreams to fruition and create a life that is deeply meaningful, satisfying and joyful. Areas of focus vary by person but may include enhancing relationships, embarking on a new career or developing the one you have, increasing self esteem and confidence , creating better work-life balance, improving health and wellness, and exploring and enjoying your free time more fully. I will listen with respect and curiosity as you describe life's victories, pains and challenges. I will challenge you to have an air of experimentation and optimism as you try out new ideas, goals and actions. Together we will create a plan to move you forward in a new direction.
Contact me by phone or email. I look forward to hearing from you.
Debbiewatermanphd@hotmail.com
(610) 399-7057
1546 McDaniel Drive
West Chester, PA 19380
---